JTEC : PLC,SCADA,DCS
Counter
| | | |
| --- | --- | --- |
| | Today | 131 |
| | Yesterday | 136 |
| | This week | 671 |
| | Last week | 1408 |
| | This month | 4949 |
| | Last month | 5628 |
| | All days | 349043 |
---
Online (20 minutes ago): 5
Your IP: 54.196.75.226
,
Today: May 26, 2016
Feed Entries
Sale and Service (จำหน่าย และรับงาน) for PLC,SCADA,DCS,VB,ASP.NET By Experience Engineering Team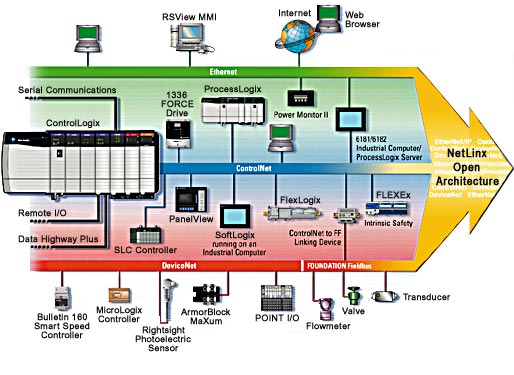 PLC : ABB, SIEMENS S5-S7, HONEYWELL, ALLEN BRADLEY, WAGO, FATEK, OMRON
DCS : ABB-FREELANCE, HONEYWELL-EXPERION LS, SIEMENS-PCS7, SCHNEIDER-PES
SCADA : EXPERION HS, PLANTSCAPE, INTOUCH, WINCC, RSVIEW, VIJEO CITECT
TOUCH SCREEN : HCIX, HCI,PROFACE, PANEL VIEW
OPC : KEPWARE, OPCSYSTEM, MATRIKON
ADVANCE APPLICATION : VB-DB , ASP.NET , WEB-DB , RECIPE CONTROL , AUTOMATIC REPORT
Contact/ติดต่อ : K.ชูชาติ เจริญอุดมผล , Mobile : 092-9839555
Tel. 022946257 Fax.022946258 (Mon-Friday)
http://www.jtec.co.th
Email : This e-mail address is being protected from spambots. You need JavaScript enabled to view it , This e-mail address is being protected from spambots. You need JavaScript enabled to view it
---
จอ Touch Screen Brand Honeywell  Series : HCiX

-จำหน่ายจอ Touch Screen Honeywell 5.7" TFT สี ราคา 20,000 บาท
-จำหน่ายจอ Touch Screen Honeywell 7" TFT สี ราคา 20,000 บาท
-จำหน่ายจอ Touch Screen Honeywell 8.4" TFT สี ราคา 38,000 บาท
-จำหน่ายจอ Touch Screen Honeywell 10" TFT สี ราคา 45,000 บาท
---
ประกาศ รับสมัครพนักงานหลายตำแหน่ง
Engineering 2 ตำแหน่ง
-เพศชาย
-อายุ 23-28 ปี
-จบการศึกษา Control System / Power / Electronic Engineering
-ถ้ามีประสบการณ์ในการเขียน PLC-SCADA จะได้รับการพิจารณาเป็นพิเศษ
-GPA > 2.5
Technician 1 ตำแหน่ง
-เพศชาย
-อายุ 19-28 ปี
-จบการศึกษา ปวส.หรือ ปวช. ไฟฟ้า หรือ อิเล็คทรอนิกส์
-GPA > 2.5
ส่งเอกสารมาที่ Email : This e-mail address is being protected from spambots. You need JavaScript enabled to view it , This e-mail address is being protected from spambots. You need JavaScript enabled to view it
Experion LS offers the power and reliability of a distributed control system (DCS) in a small and flexible solution, ideal for batch and sequence-oriented manufacturers.

Based upon the award-winning Experion Process Knowledge System (PKS), Experion LS brings the value and reliability enjoyed by global Honeywell customers to a smaller operation.More information click here.

SIEMENS : DCS SIMATIC PCS 7


The SIMATIC PCS 7 distributed control system enables you to respond swiftly to constantly changing market requirements. Integrated safety concepts ensure continuous operation of your systems and protect man, machine and the environment. The SIMATIC PCS 7 offers high system availability, investment security and future-safe technology, together with a reduced total cost of ownership.

Freelance 800F - The compact solution
ABB's Freelance 800F control system combines easy engineering with an open, modern system architecture. Freelance 800F is proven in more than 14,000 applications - in all industries. The compact control system allows the integration of all common fieldbuses, leaving the user to select any they wish - whether FOUNDATION Fieldbus, PROFIBUS, or HART. The system was and will be continuously improved and enhanced to meet our user's needs. Customers choosing Freelance 800F can rest assured that ABB will support them in the long term. The new AC 700F controller has just been released.

KEPWARE : NEW OPC UA For Drivers, Tunneling and B2B

 

KEPServerEX now offers a Free OPC UA Server, and an OPC UA Client Driver option. These capabilities deliver OPC UA on all 140+ Drivers, provides a robust and secure Tunneling solution to avoid DCOM in distributed applications and enable B2B for Automation.

 
«

Start

Prev

1

2NextEnd »
Page 1 of 2
CALENDAR
<
May 2016
>
Mo
Tu
We
Th
Fr
Sa
Su
1
2
3
4
5
6
7
8
9
10
11
12
13
14
15
16
17
18
19
20
21
22
23
24
25
26
27
28
29
30
31
IT NEWS
Engadget RSS Feed
Engadget is a web magazine with obsessive daily coverage of everything new in gadgets and consumer electronics